ARRI's new large-format camera system consists of the ALEXA LF camera, ARRI Signature Prime lenses, LPL lens mount and PL-to-LPL Adapter. Featuring a sensor slightly larger than full frame, the ALEXA LF camera records native 4.5K with ARRI's best overall image quality. This allows filmmakers to explore the immersive large-format aesthetic while retaining the sensor's natural colorimetry, pleasing skin tones and stunning capability for HDR workflows. Versatile recording formats, including efficient ProRes and uncompressed, unencrypted ARRIRAW up to 150 fps, encompass all on-set workflow requirements.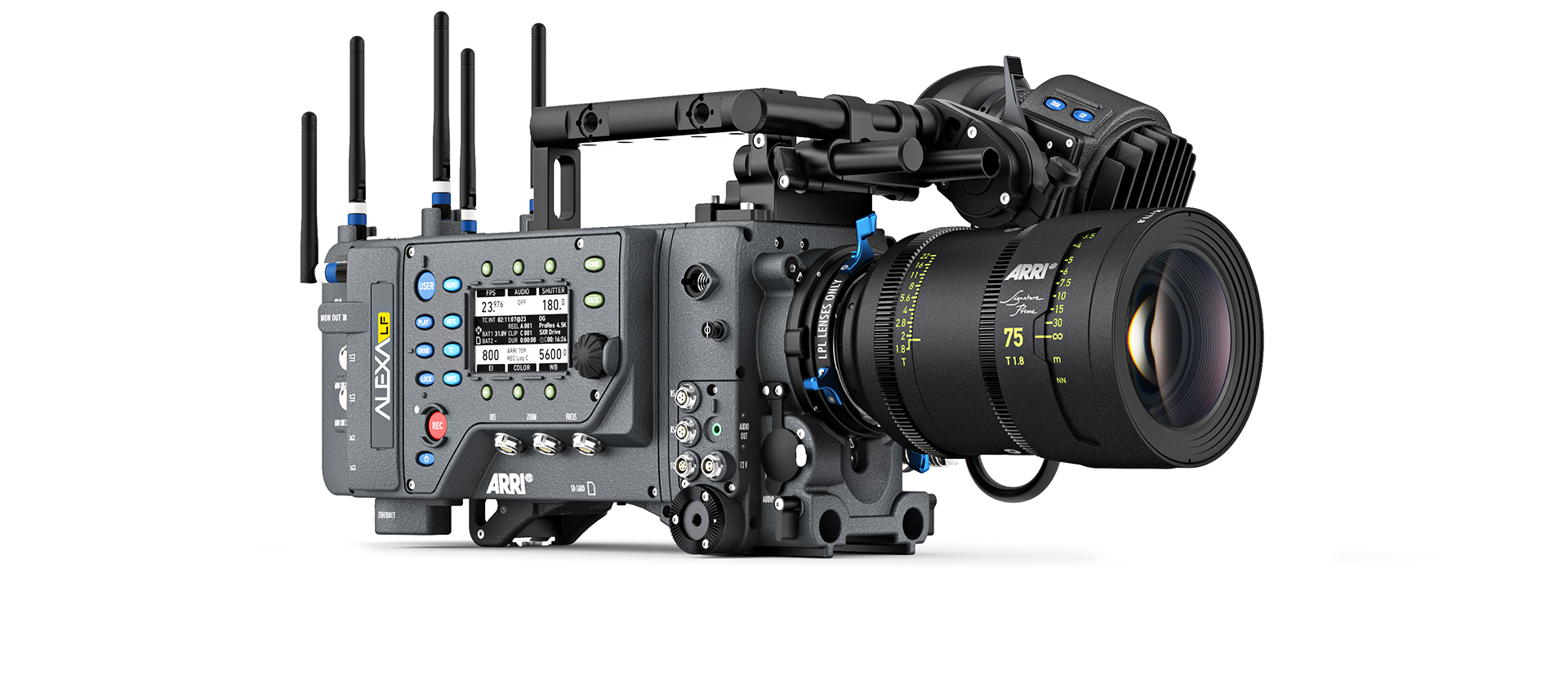 Total lens and accessory compatibility
Although the camera, lens mount and lenses are new, full compatibility with existing PL mount lenses and ALEXA accessories is a cornerstone of the system's design. A PL-to-LPL adapter offers backwards compatibility with all PL mount lenses, be they Super 35 or full frame. The adapter attaches securely to the LPL lens mount without tools, allowing crews to rapidly switch between PL and LPL lenses on set. Cinematographers are therefore offered an unlimited lens choice, with complete lens metadata accessible from LDS-2, LDS-1 or /i lenses.
For even further cross-system compatibility, an LPL lens mount can be fitted to existing ALEXA, ALEXA Mini and AMIRA cameras. ARRI Signature Primes and other future LPL mount lenses can therefore be used for both Super 35 and large format on productions combining the two.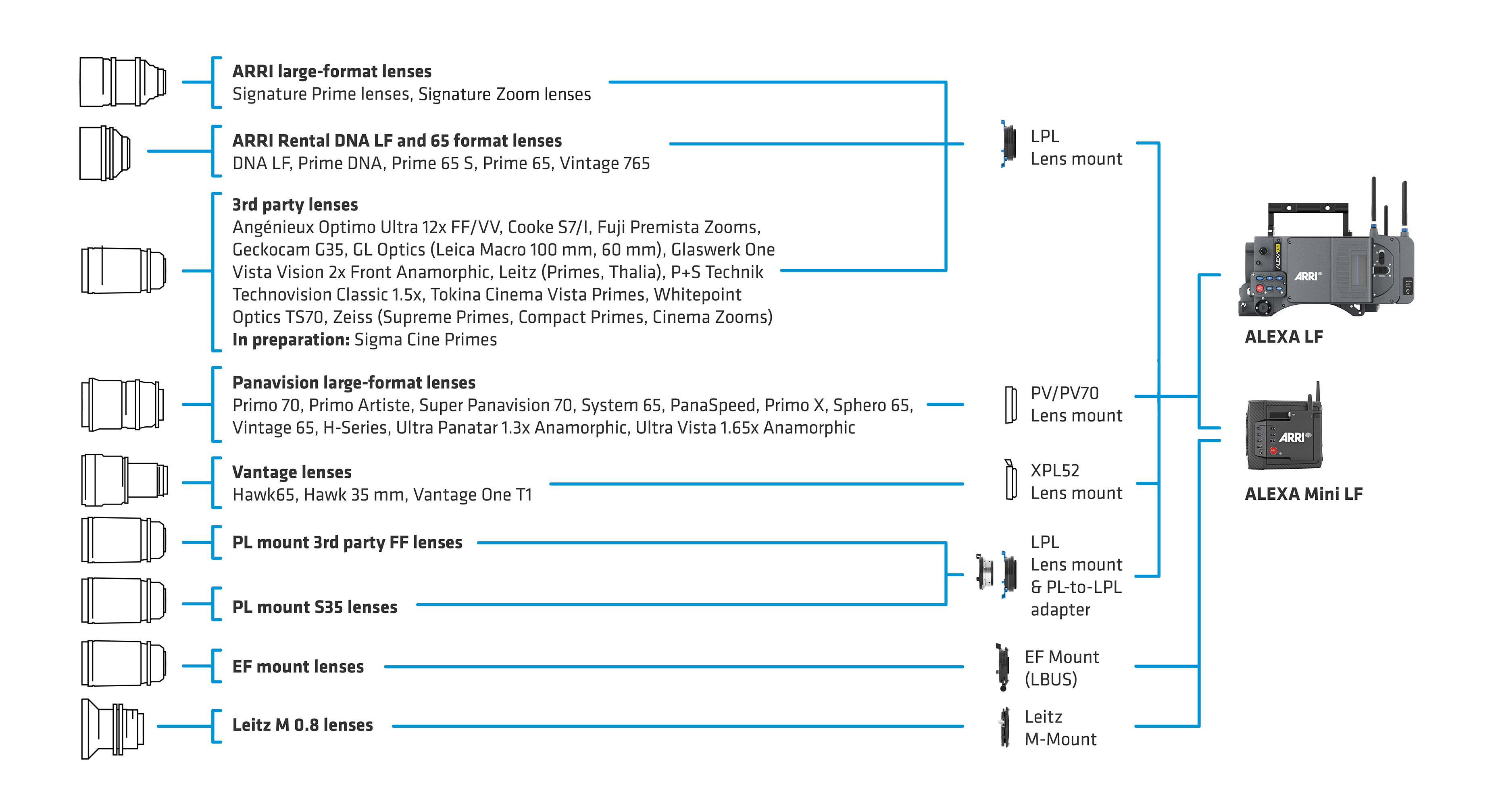 ALEXA LF is based on the proven, robust ALEXA camera design, so most existing accessories will work right out of the box. Since all other features and the user interface are the same as in the ALEXA SXT W—including the integrated wireless video transmitter and the user interface—crews will adapt quickly.