Leading The Way
Tran Dung Thanh Huy, a young HKFilm director, won the Producer's Choice Award for his first feature film project "Thang Rom" at Vietnam's Autumn Meeting. The annual event's second edition greeted distinguished programmers from Cannes and Venice film festivals as well as leading local directors. This year's workshops were run by well-known mentors Tran Anh Hung (Director of The Scent of Green Papaya and Norwegian Wood), as well as Korean directors of photography Kim Hyung-koo (The Host, Memories of Murder) and Lee Doo-man (Spellbound, Wedding Campaign). The Autumn Meeting is proudly sponsored by HKFilm. HKFilm also sponsored the 48HFP film competition in Vietnam (48HFP) and the YxineFF (YxineFF) online film festival. Finally, HKFilm blazed the trail for Vietnamese superhero films with the release of "Super X." in January. Directed by Nguyen Quang Dung (Lady Assassin), the film tells the story of a handsome superhero with a unique personal dilemma and the daunting task of saving a wealthy damsel in distress. The success of this film opens the door for the superhero genre in Vietnamese films moving forward. Trailer can be viewed here.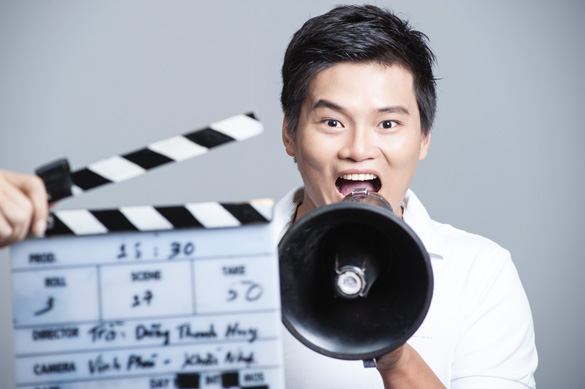 What's New?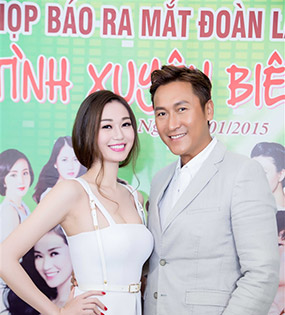 We traveled a bit recently. Our crew and equipment went to Cambodia for 3 weeks with a TVC production team. Another team spent 2 weeks in Thailand filming a part of a historical movie that had traveled along Vietnam for another 6 weeks. We are on the move; who knows where we will end up working next?
Tinh Xuyen Bien Gioi, featuring Hong Kong star Joe Ma, has just finished its principle photography in Vietnam and has moved on to China for its last scenes with HKFilm's crew and equipment. We are excited to see the final result!
Current Projects
HKFilm is slated to provide equipment and crew to the 2 largest films of the upcoming
Vietnamese Lunar New Year: Super X., and The Lost Dragon. The Lunar New Year is always the best box office season for Vietnamese movies and, because competition for cinema goers is stronger than ever, the best production teams look to the the time-tested, quality work of HKFilm to ensure their films succeed.